Virtual Tour of Intentional Communities June
Virtual Tour of Intentional Communities June
Thursday, June 1, 2023
Pacific: 11am-12:30pm
Mountain: 12pm-1:30pm
Central: 1-2:30pm
Eastern: 2-3:30pm
Meet a diversity of communities during the Virtual Tour of Communities June 2023. From secular to spiritual, urban and rural, forming and established — get a vibrant taste of the communities movement without leaving your armchair!
About the Virtual Tour of Intentional Communities June 2023
What you get from the Virtual Tour experience:
photos, videos, captivating stories and insightful conversations
deeper insight into the lives of communitarians and the places they live
inspiration to get you excited about your own community journey
information about housing and membership opportunities
network building with presenters and fellow participants
a sense for what's alive in the communities movement right now
plenty of time for you to ask your burning questions about community living.
---
Communities Presenting in June
The Commons on The Alameda
The Commons, began in the early 1990s, is Santa Fe's oldest co-housing communities, and one of the first in New Mexico. We have approx. 65 current residents, 28 homes, and 14 apartments(casitas). We operate more recently on principles of sociocracy (still learning/adapting), and have active shared meals, events/activities, work days, etc. We range from 5 to 101 years in age, although like many communities the wave of parents with small children was in our first 15-20 years, and now most of those children have moved on to their adult lives.
Sunnyside Village Cohousing
Sunnyside Village Cohousing is an intentional community in Marysville, 35 miles from Seattle. The community has a strong focus on working together, environmental sustainability, and healthy living. The 5-acre village will include 32 privately owned detached 2- and 3-bedroom homes. Community features include a shared multiuse common house, community workshop, greenhouse, organic garden, orchard, walking paths, and protected woodland. Construction starts June 2023.
Cambridge Cohousing
We are a multigenerational community of 41 households in Cambridge MA. We are a group of people of diverse ages, backgrounds, abilities, professions, and lifestyles. We are committed to creating a neighborly and cooperative community in which we know and care about one another. Children can play safely, surrounded by neighbors, and residents know that caring friends are close by. We are committed to the vitality, convenience, and diversity that is Cambridge.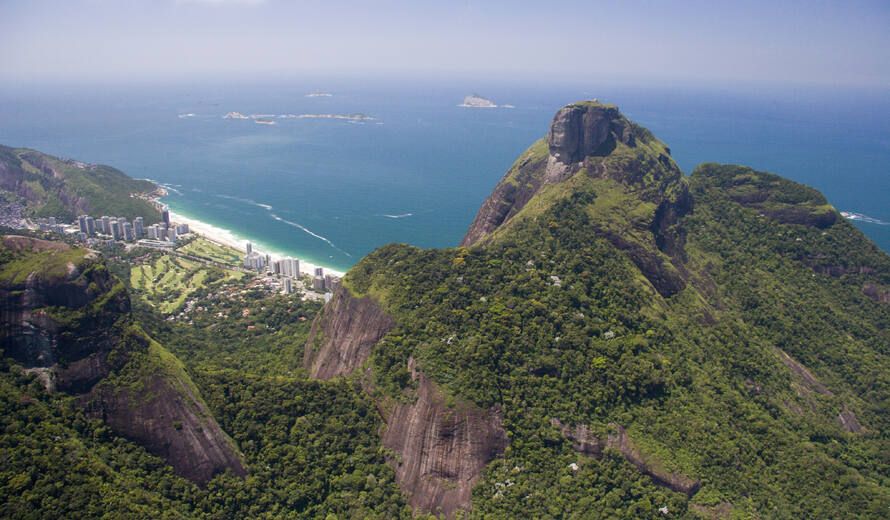 Vila Puri Cohousing
Our cohousing began to form almost 5 years ago, from a lecture that took place in Rio de Janeiro. A small group got excited and began to meet every 15 days, studying the book "The Senior Cohousing Handbook", by Charles Durrett. After a year, we made a larger presentation for 60 people, with the aim of having more fans. Many entered and many left. During the pandemic, we started to meet via Zoom. Our project wants to build 20 houses, plus a central house. We constituted an Association in 2021 with a statute to follow the law. We adopted the NVC and the sociocracy in our group. In 2022, we bought a beautiful piece of land in the mountains, 120 km from Rio de Janeiro. The Association will own the houses and the members will have dues. We are in the architectural design phase. We still need 8 more members.
---
Who should attend?
You should attend the Virtual Tour of Intentional Communities if you want to:
visit an intentional community
join an intentional community
learn more about intentional community in general
Location
You'll get the Zoom link after you register in your confirmation email. Please check the spam folder of the inbox you use to register.
The Online Event Experience
Live Zoom Sessions
Nothing pre-recorded here! When you sign-up for an event with FIC, you'll have the opportunity to join a live session on Zoom with the event presenter/facilitator and other participants.
Affordable and Accessible
All our events are run on a sliding scale basis. Generous donations cover the costs for low-income attendees. FIC is committed to making our programs accessible to people of all walks of life.
Watch the Recording
You'll receive the recording of your event to view for 60 days. So don't worry if you can't attend a live session. Watch or listen whenever it is convenient for you. Transcripts available upon request.
Testimonials for Virtual Tour of Intentional Communities
"This is my first exposure to intentional living situations. I thoroughly enjoyed learning about the possibilities and the underlying thinking that informs this kind of living choice. The presenters were excellent. It was great to see the different settings and to hear the various questions related to these three living situations. Thank you so much for this presentation."
-Leslie Slate
"Great photos and narratives about the philosophy and diversity of communities. I learned about thinks I didn't know and was given the opportunity to ask all my questions, which were answered in a comprehensive manner."
-Ivy Summer
Registration
You might also be interested in
Want to dive deeper into how to join, start or grow an intentional community?
Join us for an upcoming course!